10 Ways to Fight the "Not at a Con" Blues
It's convention season, and we all know those lucky friends who are busy traveling from one weekend adventure to the next while we're stuck at home. Fortunately, there is hope. At least a little. Or, at least, there are distractions from con-jealousy.
1- Drink tea. That is all.
2 – Stalk your more fortunate friends on Facebook.
3 – Stalk your more fortunate friends on Twitter.
4 – Work on a costume for your next con. Even if it's next year.
5 – Drink more tea.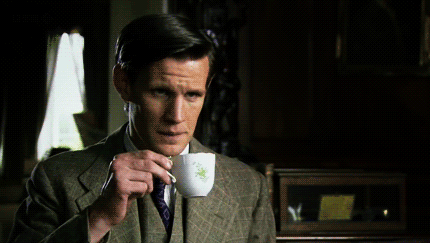 6 – Put your budget through financial yoga trying to figure out how you can afford a few more cons next year.
7 – Read.
8 – Put on last year's costume and have fun being weird.
9 – Watch movies and pretend you don't have work in the morning.
10 – Pray to Cthulhu that you can go next time.
---
M. Leigh Hood is a rare beast of the Cincinnati wilderness typically preoccupied with writing, nerding, and filming The Spittoon List. For more articles and stories by M. Leigh Hood, look HERE.
---